Protecting the Environment, Enhancing Safety
by Detecting Mine Spills in Real Time
Remotely confirm and quickly respond to cyanide, sulfuric acid, and tailings leakage through alerts with visual proof.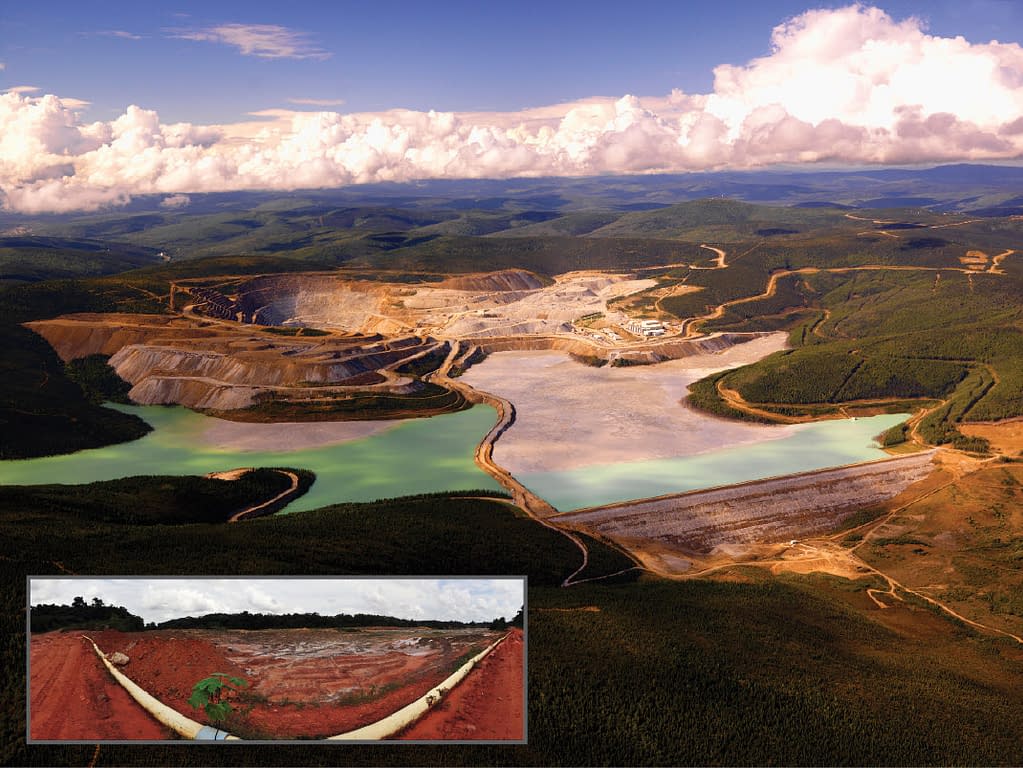 The unintended release of toxic chemicals in sensitive mining environments (such as between a leach pad and a tailings pond) can occur at any time due to various reasons, including ground movement that compromises pipeline infrastructure quality.
Driven by advanced proprietary analytics and thermal imaging technology, IntelliView's Leak Detection System enables immediate notification and remote visual verification of new events.
By responding quickly, adverse consequences, such as water resource contamination, land and property destruction, product loss, downtime, regulatory scrutiny and reputation damage, can be prevented or minimized.
System Advantages:
Nonstop, day/night monitoring

Real-time leak analysis and qualification (false positives elimination at the edge)

Alerts come with picture/video of the site for remote verification

Low false alarms from environmental factors (glare, rain, fog, snow) and camera shake

In-house analytic fine tuning and customizable alerting options

Convenient online access to live feeds, video, alerts, and settings

Scalable hardware expands coverage as needed

Scalable software (leak detection with intrusion monitoring)

Third-party integration (SCADA, other sensors)

Ruggedized enclosure for extreme or hazardous conditions
FLUIDS DETECTED:
Water, Waste Water, Slurry,
Cyanide, Sulfuric Acid, Nitric Acid,
and Other Chemicals
Gold, Silver, Copper, Coal, Ore,
and More
SEE HOW THE SYSTEM WORKS
IntelliView Leak Detection Animation Video – Mining (ENGLISH)
IntelliView Leak Detection Animation Video – Mining (SPANISH)
The IntelliView Dual Camera Analytic Module (DCAM™) is our latest generation Liquid Leak Detection system.  Ruggedized and compact in design, the DCAM features a thermal sensor, a color camera and advanced artificial intelligence for real-time processing of live video and data feeds.
Remotely monitor a single site or multiple distributed assets using the IntelliView System Console, from the control room or the IntelliView web user interface.
LEARN MORE:
IntelliView Analytic Software
IntelliView Intelligent Vision System
INTELLIVIEW TECHNOLOGY IN ACTION
"Our decision to become an IntelliView investor reflects our confidence in the company's ability to provide a valuable offering to the pipeline industry. Their real-time fluid leak detection system for above ground facilities provides an important layer of detection, especially in remote or unmanned facilities. Enbridge's partnership with IntelliView underscores our commitment to safety and to support solutions beneficial to the entire pipeline industry, increasing environmental integrity and worker safety."