Continuous Flare Stack Monitoring, Real-Time Detection and Alerting System
Advanced thermal imaging with automated data processing for real-time detection and instant alerting of pilot flame ignition or failure.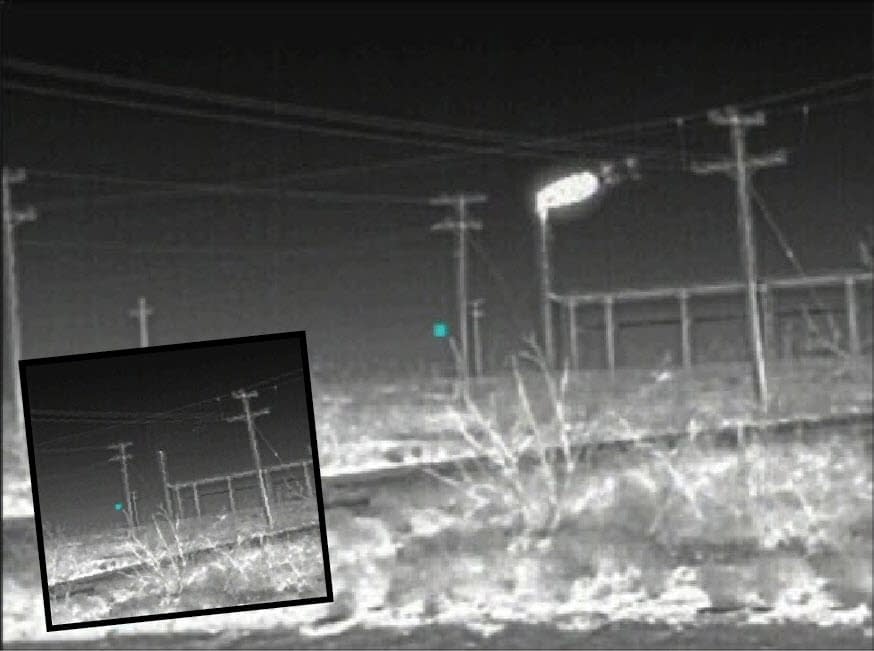 Applications:

oil and gas (well drilling, offshore rigs, gathering, distribution)

manufacturing/processing/refining (petroleum plants, chemical plants, natural gas processing)

waste – landfills, water treatment
Many industries produce gas waste or reclaimable gas byproducts. Industrial flaring is a regulatory requirement used to manage these emissions while also serving as a safety mechanism.  For these reasons, continuous flare stack monitoring as well as automated real-time alerting of flare stack failure and pilot flame ignition. IntelliView's  flare monitoring camera system, utilizing thermal imaging and video analytics technologies, provides:
Automated, real-time detection of flame absence or ignition, day or night

Instant alerting with photo/video for verification

Low false alert rate from environmental factors (glare, shadow, rain, fog, snow, and more) and camera shake

Analytics fine tuning and object definition

Network compatibility (SCADA, LAN, cellular, satellite, T1)

Secure remote access to video feeds, alerts, camera controls, and settings with the IntelliView System Console (SC) or WebView

Hardware scalability & third-party device integration

Software scalability (multi-solution deployment, e.g. flame + security)

Ruggedized and weatherproof enclosure for extreme or hazardous conditions
Our Flare Stack Monitoring system utilizes the new IntelliView Dual Camera Analytic Module (DCAM™), launched in the first quarter of 2016. The smart camera features double imagers (a high resolution thermal camera and a high definition color camera), image processing engine, accurate temperature detection (to 2° C), and wide temperature sensing range (-40°C to 550°C). False alerts are significantly reduced through application of algorithms and environmental filters.
Its compact design translates to minimal hardware and footprint. Live feeds, alert notifications and video are wirelessly transmitted to the IntelliView System Console or other centrally located pipeline monitoring/control center.
With the SC, you can view thousands of live video feeds, remotely control PTZ cameras, manage analytic rules, access software tools and settings, and more.
IntelliView DCAM™
Dual Camera Analytic Module
Dual Camera Analytic Module
Launched in Q1 of 2016!
The DCAM™ is a dual sensor smart camera (thermal and color) with built-in leak analytics and auto climate control.  Notifications with image/video evidence are sent wirelessly, reducing installation costs and hardware footprint.
IntelliView System Console (SC)
Video Management System
IntelliView SC
Powerful. Versatile. Intuitive. Scalable.
Provides web access to hundreds of remote camera systems, live feeds, the alerts register, analytic rule settings, system and user settings, and archive video playback.
IntelliView Surveillance Trailer
Self-Contained, Remote Site Ready, Green Energy Option
IntelliView Surveillance Trailer
Self contained, green powered, weatherproof.
Features: 4+ channel capacity, HVR, EFOY and/or solar power, communications hardware and optional accessories.
Platforms: Fixed and Trailer
A fixed installation is recommended for permanent and fully serviced facilities. The IntelliView Trailer is designed for remote and semi/unmanned sites where power and network are typically lacking or inadequate.
See Industrial Remote Monitoring for more, and IVT System Architecture for our products.
Live Feed Viewing (up to 8 screens per window)
Analytic Rules Management (setup, scheduling, automation, coupling, and more)
Multiple Rules Per Camera (dictated by HVR capacity)
Alerts List with Photo/Video
System Events List
Alert Notification Email Forwarding (with photo/video)
PTZ Camera Settings and Controls (on-screen and IVT Joystick)
Video Recording and Playback
Media Exporting (USB, DVD or CD in H.264, AVI or JPEG format)
Software Scalability (combine multiple solutions in one system)
Remote Access via the System Console web interface
Additional Functions:
Background Learning
Advanced Environmental Filters
Image Stabilization (proprietary technology)
Object Time Counting
Object Size Setting
Object Speed Setting
Object Temperature Setting
Automatic Enabling/Disabling of Analytic Rules
Camera Health Check
Camera Tampering Reporting
DIO Device Control
Advanced options: analytic overlay setting, archived data management, video summary, on-screen display (OSD) customization, and more.
Visit our Video Analytics page for more.
"Our decision to become an IntelliView investor reflects our confidence in the company's ability to provide a valuable offering to the pipeline industry. Their real-time fluid leak detection system for above ground facilities provides an important layer of detection, especially in remote or unmanned facilities. Enbridge's partnership with IntelliView underscores our commitment to safety and to support solutions beneficial to the entire pipeline industry, increasing environmental integrity and worker safety."