CALGARY, Alberta, April 19, 2021– IntelliView Technologies Inc. is pleased to announce the appointment of Alex Haworth as Chief Revenue Officer, effective today. Mr. Haworth will be based in Calgary and brings extensive experience in the application of new technologies that enable Oil and Gas companies to dramatically improve operating results. His previous roles encompassed progressively senior positions in engineering, sales, and leadership of significant business units within a multinational oilfield services company.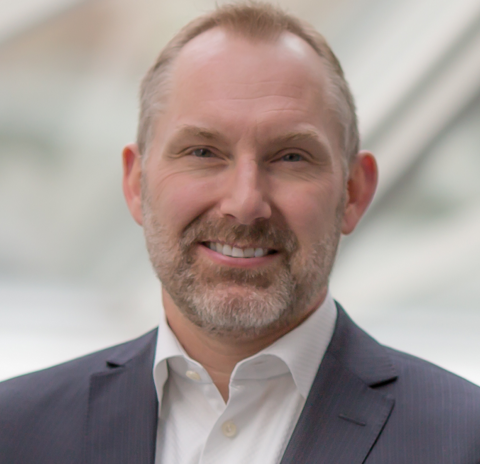 "We are very pleased to have Alex join the team, and especially at this stage in our corporate development," says Bill Hews, IntelliView Chairman and CEO. "He has a successful track record bringing new technology to bear on customers' challenges and opportunities, and delivering significant revenue growth."
IntelliView is at an inflection point where technology and customer adoption has caught up to our company's vision," says Alex Haworth. "This puts us in a leading position to capitalize on the digital transformation theme that is sweeping across companies and industries all over the world. I see tremendous growth coming and I am very excited to be part of such a talented team for what will be an extraordinary journey."
Chris Beadle, VP Sales will transition over the upcoming quarter to an Advisor Role. During this time, he will provide continuity on revenue initiatives in process and assist Haworth in ramping up with customer relationships. "Chris has played a major role in achieving a growing level of adoption of our leading leak detection solutions," says Hews.
"We thank him for his contribution, look forward to his continued involvement and wish him well." "While I look forward to scaling back my business commitments to enjoy time with family, it has been a very rewarding experience to have worked with the IntelliView team and I see a bright future for the company," states Beadle.
Tariq Ahmed, Board Advisor, has been assisting in business development activities and will now lead a series of new marketing initiatives. Based in Houston, Tariq has a strong background in global Product Management at large multinational EPC companies and is an Entrepreneur in his own right.
"We are delighted that Tariq will head up this area as we look to scale both across our existing customer segments, and into new industrial applications to which our capabilities apply," says Hews.
Contact:
Bill Hews
Chairman and CEO
IntelliView Technologies Inc.
1-403-338-0001
About IntelliView
IntelliView designs and delivers AI-powered camera leak detection systems for the oil and gas and mining industries internationally. The company's patented and proprietary technology makes it possible for operators to automate manual processes while detecting leaks faster and more accurately in facilities where it matters most. IntelliView's real-time, visual leak detection solution enables customers to mitigate environmental, safety and financial risks while enhancing efficiency of unmanned and/or remote operations. Installed at facilities of global energy producers and operators, our technology is field proven in demanding locations throughout North America and offshore. Intelliviewtech.com