Why wait hours or days to catch new methane leaks?
IntelliView's industry-proven automated gas detection and alerting system



provides 24X7 watch so you can have peace of mind.
All for less than the cost of standard OGI systems.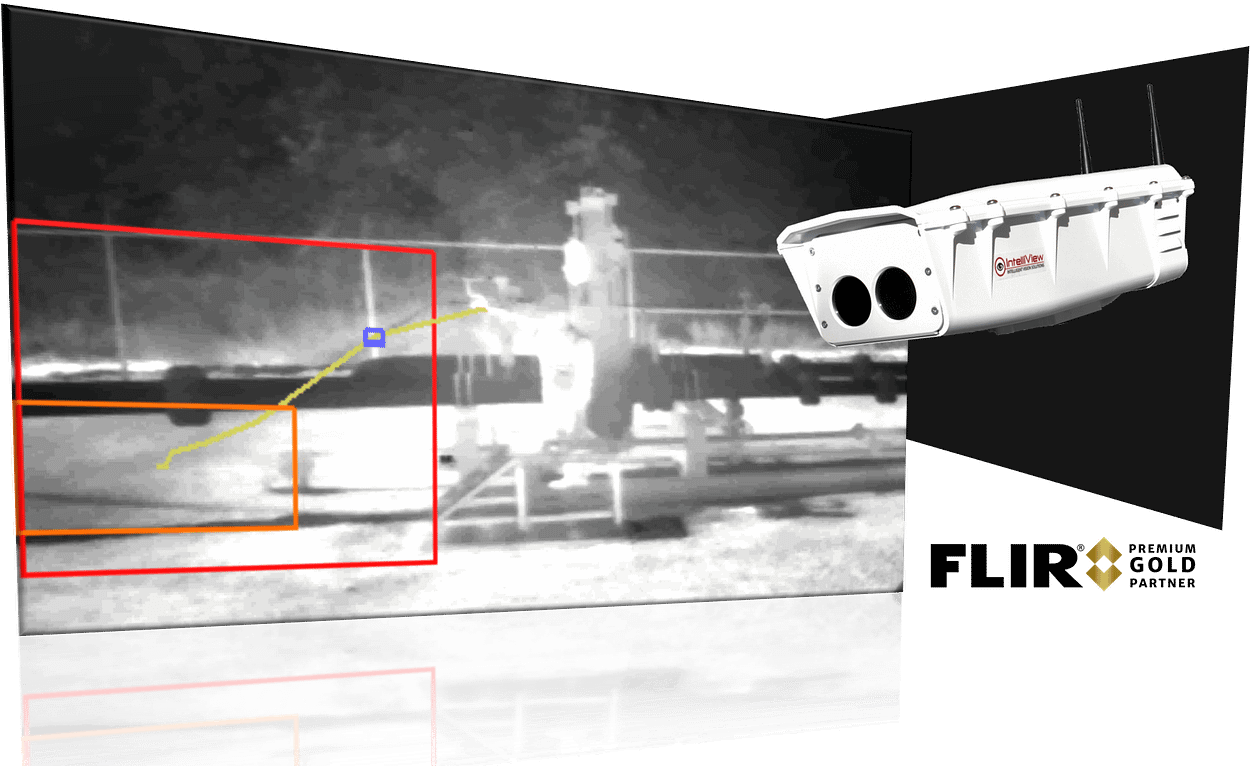 See how it works




(video of a

methane

release test at a global gas customer facility)
Autonomous monitoring and alarming
Keep an eye on high consequence areas at your unmanned or remote sites, ALL DAY and ALL NIGHT, with the DCAM-M – featuring FLIR's first uncooled methane sensor (GF77a). Our on-site analytics provide real-time detection and alerting so you'll be the first to know when actual leaks occur.
Remotely confirm events in seconds
Instant alerts with photo/video lets you verify events without travelling to the site. Make decisions and take action quickly while saving time and money.
Inspect assets in HD
Reduce expensive maintenance visits by utilizing the dual sensor system's color camera to check current equipment status, site security, and worker activity.
Data and power at your fingertips
Conveniently access live feeds, alarm data, and event recordings. Take control: adjust detection sensitivities, manage users, update system settings, and more.
Strike out "False Alarms"
Don't let nuisance alerts slow you down. Our low false alarm performance is industry leading, made possible by our sophisticated arsenal of patented/proprietary AI technologies and in-house optimization.
Extensive scalability and interoperability
From well pads to compressor stations, standalone to enterprise applications – we've got you covered. Our solutions work in low bandwidth, with your existing infrastructure, and can be adapted to accommodate the unique requirements of a variety of oil and gas facilities.
THE INTELLIVIEW ADVANTAGE
TRUSTED BY
PROACTIVE, SAFETY-CONSCIOUS GLOBAL OIL AND GAS OPERATORS, SUPPLIERS, AND DISTRIBUTORS
DOWNLOAD THE INTELLIVIEW METHANE LEAK SOLUTION INFOSHEET

HAVE A QUESTION? READY TO GET STARTED?
LET'S TALK.